An opportunity to experience your consciousness shifting.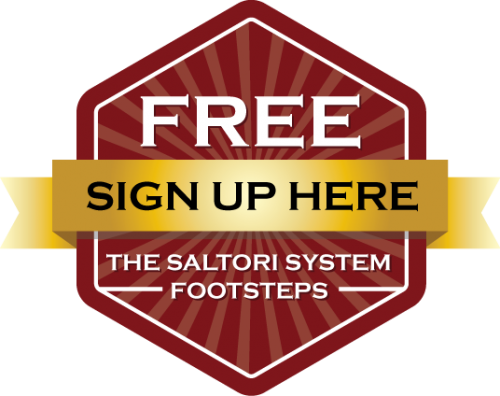 On this page we're giving away free access to the course of Footsteps Through Your Mind. The course contains everything you need to begin raising your consciousness and was written by Andy Shaw the creator of Saltori Structured Thinking.
No matter where you are right now in life. No matter what you've tried. No matter if you've succeeded or failed. When you begin to raise your level of consciousness, you will probably find your life get easier and a LOT simpler.
In the next few minutes you'll be reading the first Footstep. Which is very easy to understand, and very easy to apply.
You may find that from the very first Footstep you experience a significant shift in your consciousness. Or it may take you a while before you begin to feel the effect of this course.
The secret is to commit to the first seven days of just reading and applying the techniques and you should feel like 'something' is happening during this time. However, do not rush through, give yourself time to think as you are changing how your mind works as you do.
One of the biggest problems in the world people have is that they attempt to solve their problems and create the lives of their dreams with the same level of consciousness. They then wonder why they are getting the same result.
However, if they raised their level of consciousness to a point where the problem could simply no longer exist, then they could see where they've been going wrong. This course aims to help you raise your level of consciousness so that you can experience your problems literally dissolving.
Does it achieve that? Every person is different, but since this course was first created in 2014 over 3,000 people have left unsolicited messages online stating how it has helped them in their life.  So we look forward to you telling us that too.
The course will deliver you over 61 Footsteps in the next 90 days. There are 'gap' days in the Footsteps to allow you time to think about the message, as the simplicity of some of these Footsteps may leave you a little stunned.
So if you're curious to find out exactly what it feels like to raise your consciousness in a very light and easy way, and to see the effect this will have on your life, then we highly recommend you give it a try.
Just sign up here, follow the simple instructions, and prepare for the possibility of making the rest of your life simply easier and more enjoyable.
Why are we giving this Footsteps Through Your Mind Course away for free?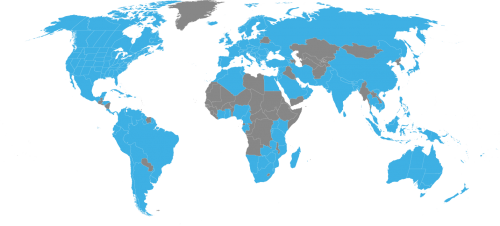 MAP OF COUNTRIES WHERE PEOPLE HAVE PURCHASED
FOOTSTEPS THROUGH YOUR MIND COURSE
The Footsteps Through Your Mind Course is a complete, immersive and easy-to-use introduction to the world of Saltori Structured Thinking. For years now we have given away free samples and this has lead to hundreds of thousands of students from every country in the world taking a free sample. It has also lead to people from nearly 140 countries deciding to become paying students.
It's a win-win situation for both parties, which is why we don't and never will charge for free samples.