Saltori is currently only available in English, though we do have plans to change that soon. However, we think it has been amazing to watch how far our work has already travelled.
Every country on Earth has downloaded our free material, and so far we have sent our materials to students in 139 countries:
This map shows all the countries where we have mailed to: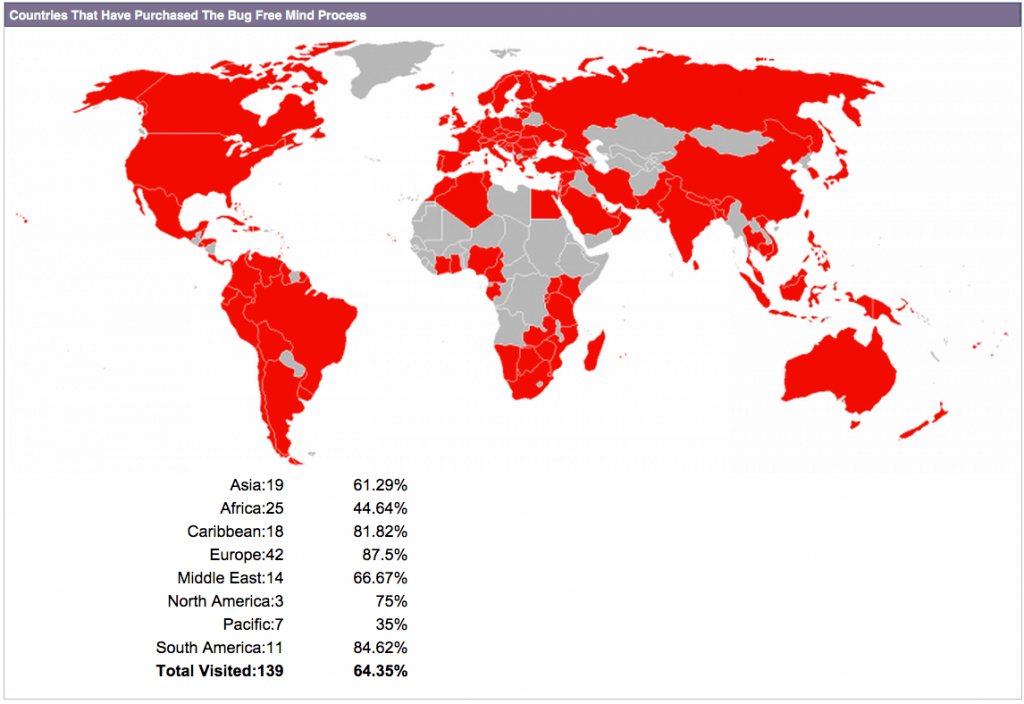 Click here for a list of 139 countries we have already sent materials to.