Following on from my campaigning to Leave in the British Referendum on leaving the EU I intend to write numerous pieces on the mindset lessons that were exposed as I took part.
The lessons do not stop coming, but I thought I'd start with this one, where I answered a staunch Remain campaigner who is struggling a lot with the outcome of the vote.
The purpose of this is not to rub in the fact that Leave won, but to expose one of the critical factors regarding accurate thinking that was missing from both sides of the campaign.
There's none so blind as those who WILL NOT see…
This comment came in at the bottom of a post I had written and re-shared. The lady is talking about the fact that Britain has voted to leave, but has not yet left. You should also know the lady was a campaigner on the streets to get people to vote to Remain. I said that just so you don't think I gave her too hard a time.
You should also know the first part of the article relates to her statement and my explanation.
Lady:
"No, we are NOT out yet. I think it's an outrage that you dare to use Gandhi's words and image to celebrate this sad event. "Independence Day", my arse 🙁 It just means we're condemned to be America's bitch, instead of staying strong with our fellow Europeans. Anyway, as the bloke above pointed out, the referendum result is purely advisory and can still be overturned, so fingers crossed."
She was referring to this image, and Gandhi's words.
My response (name changed)
Sandra, I'm going to answer this two ways. One, as a response, and two from a mindset point of view. And because of the mindset point I'm going to use this as a broadcast to my mailing list later.
I think Gandhi's words are spot on for this. In fact from the leave sides point of view I'd say those words fit what we experienced to perfection.
I do agree with you that we are not out yet. And because of that then the deal I expect to get is a much better deal than Norway has. During the campaign I was told many times by the Remainers that this wasn't possible.
However, I said that everything would change and come our way because of the problems the EU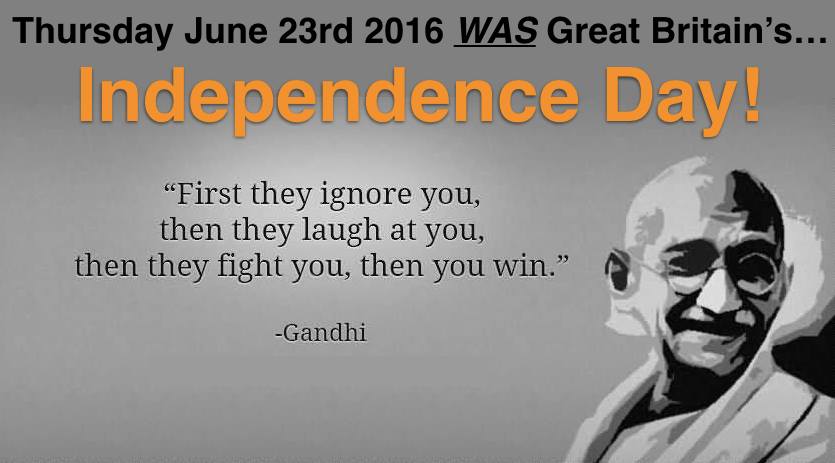 has on it's plate. And that I fully expect us to get a deal which has never before been achieved with the EU. One that suits us to 80 – 90% and one that the EU can swallow.
It is not that we are better negotiator's than the Norwegian politicians, it is quite simply when Norway negotiated, the EU wasn't facing four massive problems, plus the little problem of over 10% of it's people literally walking out the door to never come back.
The only way to achieve such a deal was to transfer power to a leave vote. Fortunately we did it. Negotiating is all about where power sits. And currently the UK has the power position, though the EU don't want the rest of the EU to realise that.
We are not going to be 'America's bitch' as you say, of that I'm sure. We would've been had we stayed in, which would've seen the NHS break up speed increase, and Fracking come into the UK main stream. Plus other nasties too, but they were my two huge concerns with the TTIP deal the EU will sign up to soon.
The reason they made the vote advisory and not legally binding was to allow a transfer of power negotiation to take place. Hence I think this point was actually thought through a little… Or maybe they just 'fluked' it. But I would say it was planned.
So why do we have power….
Because the EU are currently facing, 1) a banking crisis, 2) a sovereign debt crisis, 3) a migrant crisis, and 4) a departure of multiple countries crisis.
The cost for these is frankly an unimaginable amount of money, and for some reason the entire Remain campaign and the Leave campaign decided not to cover much, if any of the costs involved in dealing with any of those 4 in their campaign.
During the campaign the Remain side foolishly claimed to have won the case on the economy whilst I kept pointing to these things as being the biggest threat to the UK's economy if we stayed in. What the world is seeing now is a storm in a tea cup compared to any of the first 3 of those massive problems happening.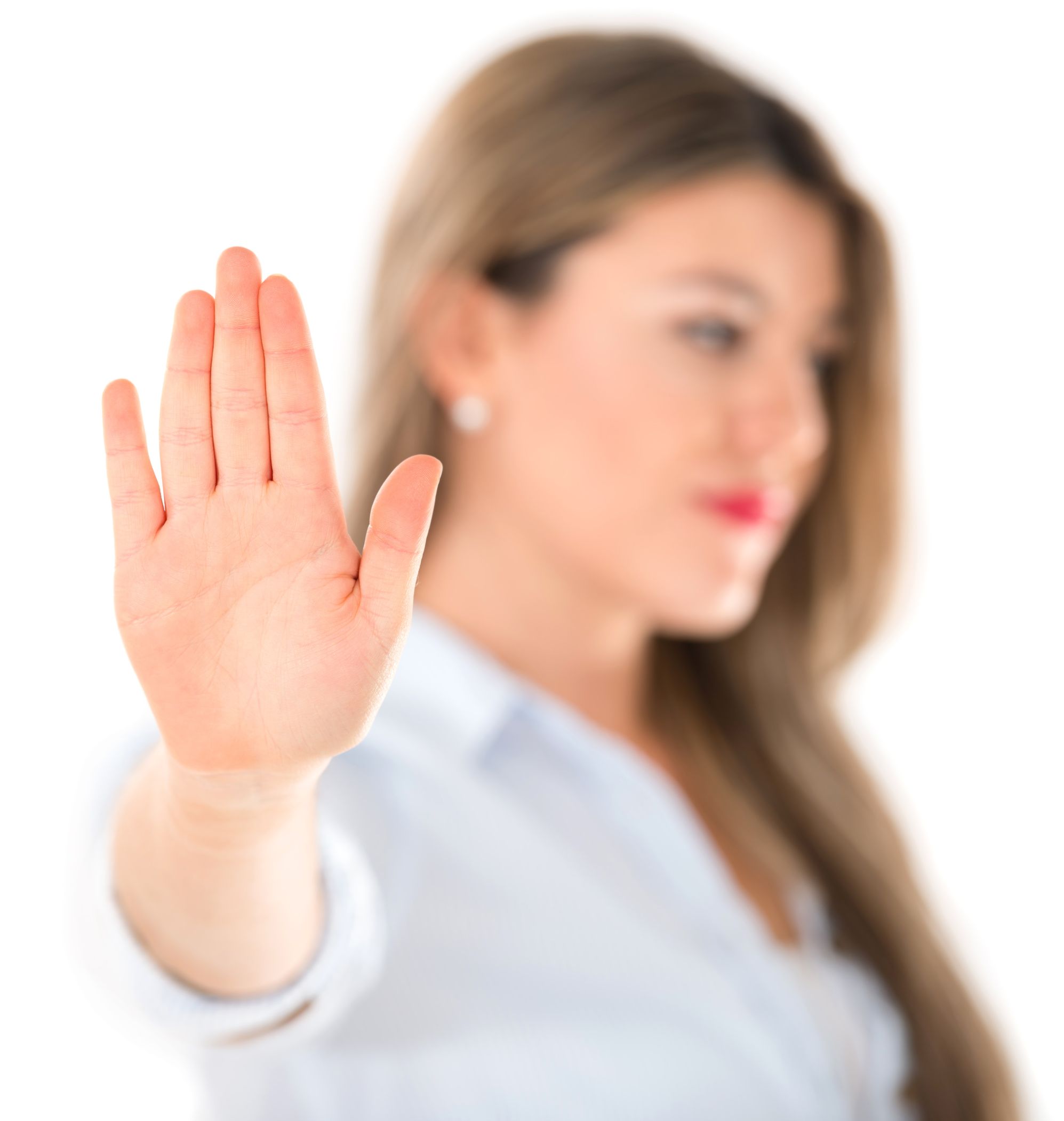 Thankfully enough of the British people had good sense for whatever reason and we managed to avoid what WILL cripple the EU, crippling us too. When those events do hit, then it will hurt us for sure, but it may not cripple us now because we are out!
Accurately Looking At Situations…
Now I'll look at the mindset issue being displayed by the hardcore Remainers, including yourself…
I was completely okay with losing the vote. I did all I was prepared to do to help the UK make what I saw as the right decision. But if the UK chose to stay in I was okay with that. I had already played that scenario out in my mind and I was okay with the UK making what I considered their biggest ever mistake.
I could do this because I knew that after one of the big 4 killed or mortally wounded the EU that eventually the British people would see the sense to leave the EU.
Eventually, maybe in 50 years time they would wake up to how appalling it was to be run by an anti-democratic dictatorship. Because I knew no matter how long it took that all organisations like the EU fail eventually. History demonstrates this over and over. And the EU was and is going full speed ahead into a brick wall… It is just a matter of time.
And I knew that when that day happened that the UK would leave and flourish once again somehow. As that is what we do in Britain. True at that point we may only be the 20th biggest economy, but we would survive.
I saw our lessons of having made the bad choice and not choosing independence being something that brought us together in the future. So I saw even us making the wrong choice, as a good thing.
What this meant was I was not afraid of the outcome of the vote going against me as I knew it would work out one day.
This meant that even after it becoming self-evidently clear that the correct choice was to leave, that I could sit back and research without the need to be right. This meant I was not attached to the outcome. I would work towards it, but not need it.
Now the reason why you are really struggling to come to terms with this new reality is you did not do any of that. You chose your side without accurate due diligence. I know you didn't do accurate due diligence because if you did then the answer to leave is self evident.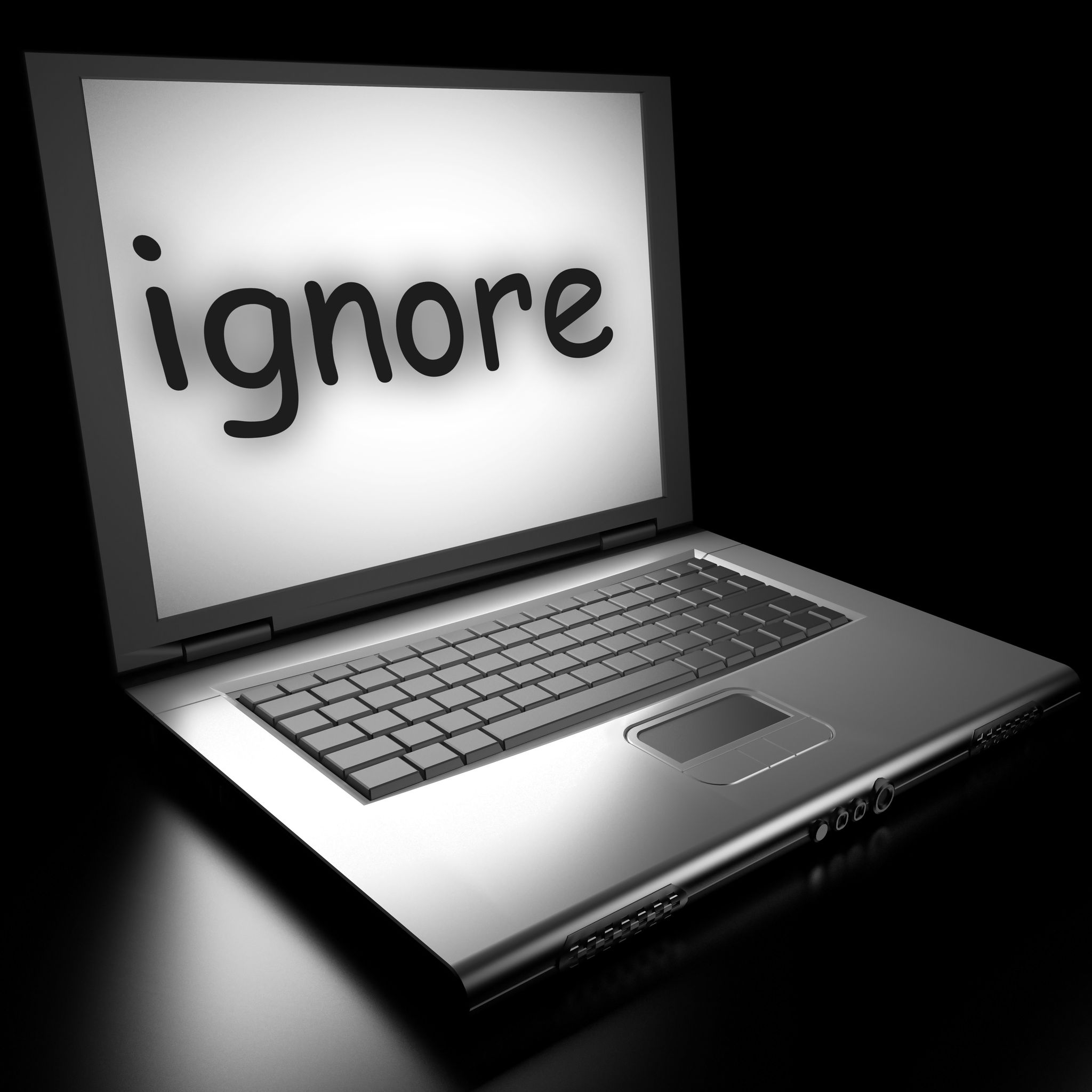 So having chosen a side you researched from a biased point of view, and looked for evidence to support your hastily drawn conclusion, instead of researching to see what was out there.
This was the Remain campaign's biggest failing, and it is why you and those struggling to come to terms with this new reality are struggling so much still.
In your minds there is nothing but evidence to support your conclusion that staying in the EU is right. Because all you found was evidence to support your conclusion. However, you had blinkers on to the remaining evidence out there which supported the Leave side of the argument.
I think the psychological term for this is cognitive bias:
"A systematic pattern of deviation from norm or rationality in judgment, whereby inferences about other people and situations may be drawn in an illogical fashion. Individuals create their own "subjective social reality" from their perception of the input."
I've seen this happening from your posts and a huge number of posts from other Remain voters.
There is a way to fix it, which is working quite well from those nearer the centre of the argument. But to those on the extremity like you are then it is going to probably take a while longer and will mean you'll suffer more for it. Unless you take the medicine that is… (a choice)
The main problem with that choice right now being you don't know you're suffering so you can't begin to fix the problem.
If you can handle getting this far into my reply without deleting the answers / responses again as they did not fit in with your version of reality, then here is the answer…
You now need to do the research you should've done before choosing a side. (the medicine)
I know it's not nice, but what have you got to lose? You're just looking right? Think about it, if your argument is sound then what has it to fear from research?
Nothing at all… The truth has nothing to fear from the light of observation.
But if you're still fighting the truth in this then your ego is running the show and it is keeping you trapped in the current mass victim reality because it feels you 'have been wronged.'
The funny thing is this couldn't be further from the truth, but there is almost no way you can possibly even let that in for a fraction of a second… Let alone sit and think about it.
Have you even considered yet that, you could be wrong?
Of course not, that does not support your argument!
I consider it on every single post I write, and every single comment I respond to. "Could I be wrong here?" This forces me to reconsider my case. (this is a thinking structure I have used throughout the campaign to retain my presence)
Lastly, if you are ready to begin to recover (your ego won't like those words and will be screaming at you right now)… But if you are ready to take back control of your mind from what is currently in charge then the best way is research, and self observation as you do.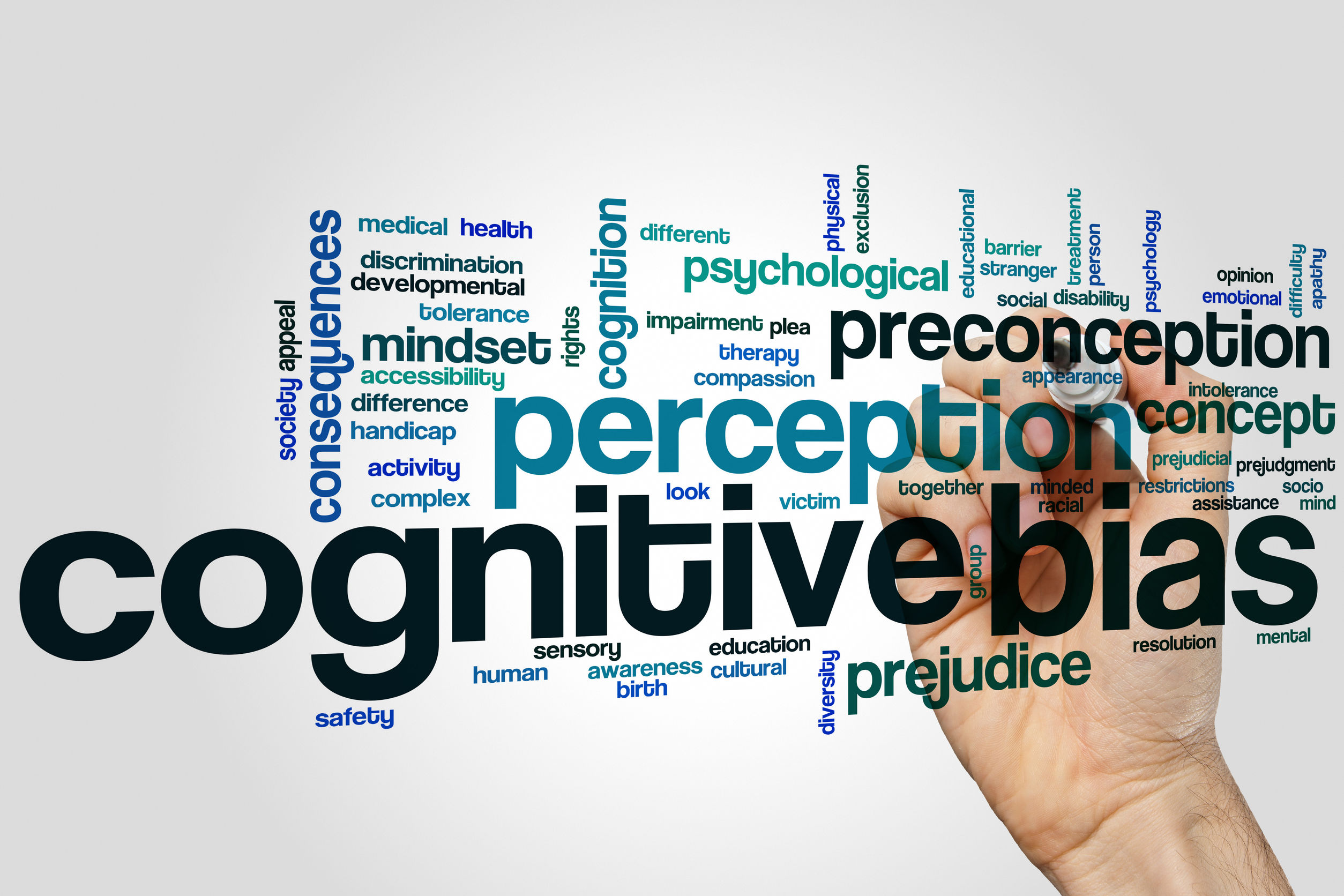 You are not looking to research and judge.
You are not looking to conclude you were right or wrong.
You are looking to learn and consider the internal affects on your mind of the information that is being placed in there.
This is actually what is happening now to a large percentage of people on the Remain side. They are just doing it by accident…
For example Brexit the Movie was more or less a hate word by the hard core Remainers and as such only just over 1.7 million people watched it before the vote. Since the vote, another 340,000 people have watched it.
More are watching it now and in less time than before the vote… I think it was out 10 weeks before the vote and so averaged 170,000 a week… Well it's just doubled that in 4 days! I expect this pace to speed up too as the country comes together.
More are watching it now because of their lessening or lack of cognitive bias…
Remainers who did watch it said, 'it was full of lies!' Well I researched stacks of the points raised in the movie. I didn't research them all, but I did a lot… And every point I looked into was true…
But Remainers said, 'it was full of lies!'
They said this because there was nothing in the movie to support their case. So their only way of keeping their reality was to claim it was full of lies and remove any memory of watching it from their mind, other than the hate term of, 'it was full of lies!'
Now whilst I was campaigning prior to the vote, I was never, not once trying to convince a hard core remain person to swing over to the leave side… I didn't try because I knew it was not possible as they were trapped by cognitive bias.
But with each Remainer who commented and attempted to trash my point, I was able to put a clam case as a rebuttal. The people who read those replies by me were often (33% of the time) the undecided voters or the fringe leave voters, or the hardcore leave voters.
Because I was free from cognitive bias, I was able to evaluate and then write just to my target market. I wasn't trying to win arguments. I wasn't trying to convert the people speaking up. I was stating the case in as logical and simplistic way as I could.
This meant I was very attractive to those who weren't sure which way to vote, and were silent on my posts. In other words I was speaking to the ones who couldn't be found and who didn't want to speak up. I think it's fair to say I understood their mindset a lot of the time.
Now and beyond…
Moving forward now as your fellow Remainers slowly shed their cognitive bias… They will discover that there was a lot more truth than they thought there was in what the Leave campaign were saying.
I don't expect you to like that statement, but you may wish to consider, "Could I be wrong?" As it slows your mind down.
When you're ready for the medicine then this is still my favourite presentation from the whole campaign. It is from the person I admired most in the whole campaign MEP Daniel Hannan:
A little background on Daniel Hannan, he has been working on getting us out of the EU for 26 years after first discovering how bad it was.
The other place to look is at Brexit the Movie. This is actually entertaining as well as being informative. I would suggest if you find things you disagree with… That you make a note about them, and then go and research them after you've watched.
When you research I suggest you watch yourself so that you are not looking for evidence to support Remain, you are not looking for evidence to support Leave.
Instead you are looking to see if you can learn something without having to judge it…
Another problem I'd like to clear up is that I think people had, is they associated us in the Leave campaign wanting to leave the EU, with us wanting to leave Europe.
Nothing could be further from the truth. I have business colleagues in Spain, Germany and Lithuania. I wish to remain part of Europe but not be part of the EU. But I'll cover this in a more detailed way another time.
The sooner the guys like yourself who are the hard core Remainers move more to the centre then the sooner the pain will subside.
It is rare that I get to compliment politicians but I must say how the Remain politicians have taken their loss is admirable. I think it is fair to say that they would now like their supporters to follow their lead.
***END***
Since writing that it appears not all politicians are continuing this way (big shock I know).
The point made here is that it is always going to be impossible to make accurate decisions if you decide what your point of view is before you do your research. Balancing yourself before looking at all sorts of situations means you can avoid cognitive bias.
The way to achieve it, is to just remember to use the thinking structure, 'Could I be wrong?'
Best wishes,
Andy
P.S. If you'd like to read the original post and my replies to it then they are available here: