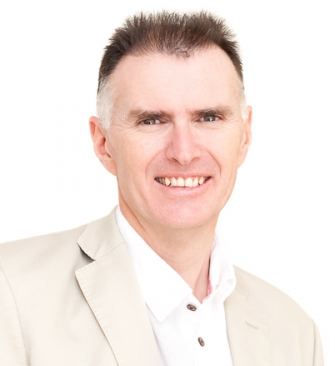 Hi,
Thank you for taking the first step on this journey through your mind.
Over the next few weeks and months I intend to take you on quite a ride through your mind!
Which will soon reveal to you some things you've known, but just didn't quite fully grasp…
And there are some things which you will probably be shocked to discover…
My intention is that you will also feel a lot better and will look forward to enjoying each one of the Footsteps I send you.
The purpose of this message is to show you how to get the most out of this Footsteps Through Your Mind course…
Firstly the key thing I highly recommend is…
You avoid judging these Footsteps at all if you can…
Sure you will judge some things, it's pretty difficult not to when you begin. But if you do judge, see if you can catch yourself judging. Don't beat yourself up, just notice… That's all!
There are several reasons not to judge as I will explain later on in the course, but put simply… All learning pretty much ceases once we judge one way to be right. It means, we begin to ignore things which can help.
So one of the exercises is not to agree or disagree, but just to look and consider… This process alone, without any judgement will change how you think gently!
This will result in a higher level of consciousness, and will result in results!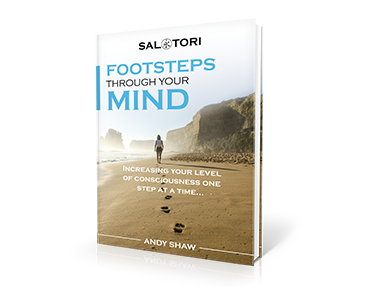 In this course there are some very subtle mindset changes I'm applying which will enable you to raise your level of consciousness significantly in a very short period of time…
In the first few days you may feel like you are not going fast enough…
As I mentioned above, try not to judge it that way. I'm very gently putting some thinking structures into your mind that can be a bit of a depth charge… (meaning they may take a while to go off :-))
Not only that, they can give you multiple realisations at different times…
What I suggest you do is, just go with what I ask you to think about and decide to deploy a 'wait and see' strategy for a while.
So I highly recommend you just go with it, relax and enjoy this journey of discovery, as if you can do that, then you will find a lot of answers you have been looking for – I say this without ANY exaggeration!
These Footsteps are coming to you every other day, so within two weeks you will have felt your consciousness raising!
They are not designed to be absorbed as one big knowledge dump… Knowledge on it's own without knowing how to apply it is not only useless, but destructive as I will prove to you later.
These Footsteps will work best for you if you read them one at a time, and on the days I send them to you.
As always it's entirely your choice as to whether you follow that advice…
However they come out this way because it gives your mind time to consider things slowly. Then they gradually build to a book full of Footsteps.
The online Footsteps are completely free, if you would like to receive the audio of the whole series then there is a small charge.
Just so you know there's no wrong way to do this course… Other than trying to do too much too fast.
I first released these daily, but now release them every other day to allow more time for your mind to adjust and consider, as after testing they proved to be more effective and less overwhelming when delivered slowly.
Look out for my next email where I'll send you Footstep one.
But to give you something else to think about between now and your first Footstep…
You are a very educated person (some have more education, some have less… But we are all very educated)…
And we as educated people are trained to reach conclusions on things AS FAST AS WE CAN…
To do this we use assumptions based on our preconceptions…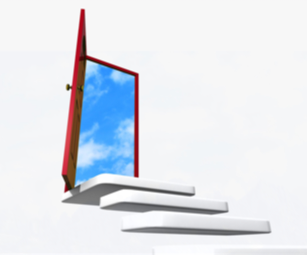 We do not know for a fact that our assumptions are right or wrong. We do not know for a fact that our preconceptions are relevant or irrelevant…
As you go on this journey through your mind I am going to teach you how to think differently…
Well have a go at thinking differently now for a few moments… IF you'd like to…
Do you think your assumptions and preconceptions will help you or will hurt you when learning this course?
Do you think you can avoid judging today and over the next few days?
Be careful if you said yes, as that may not have been the real you who answered…
Consider, how will you feel when you have raised your level of consciousness…
You may want to re-read those few sentences again and consider them slowly…
Because if you do, then you'll probably be surprised at some of the things that begin to happen as you go about your days…
Best wishes,
Andy
P.S. One other thing, if you have any questions or just want to share what you are feeling then please use the comment section below to do so.