Success Made Certain Creates & Maintains The Environment, Which Makes Success Certain
Reading – Listening – Watching – Demonstration – Discussion – Practice – Teaching
The secret of success for ANY area of life is to make your success easier to achieve than any failure is.
The only reasons people fail at things are: –
1) There is a lesson still to be learnt.
2) Failure is easier than success.
Success Made Certain aims to solve both problems at the same time.
It aims to supply 'the lessons needed to be learnt' in advance, so they can almost always be avoided. And it 'creates an environment' which makes success easier than failure.
The problem with uncertainty is that it leads to failure.
Without KNOWING the outcome is at least going to be what you want it to be, to begin with. Then it means you are DOUBTING it will be. Your whole life is built on this little thinking structure which runs inside virtually all peoples minds unchecked.
If something is unchecked then you cannot be certain and it inevitably leads to failure! However, putting a system in place which deals with every element of thinking, means you end up considering this as often as needed.
To correctly connect to this system of thought which, 'virtually guarantees certainty' you need to touch all the various ways of learning so that you surround yourself with the right way of thinking.
In other words; you create an environment for yourself where success becomes the way life. It IS going to work out, and failure becomes almost non-existent.
Please don't get me wrong… Failure can be good too! But we only want essential failure. We do not want accidental failure.
To create this successful environment in your mind and life we bring together all the learning styles we have. Which are:
Reading – Listening – Watching – Demonstration – Discussion – Practice – Teaching
Put them all together with exactly the right material and you create: Understanding, Connection, Community, and Accountability.
You may feel you need accountability to others now, though it's actually personal accountability, which is the main aim here. But doing it without effort is the key to sustained success.
I'd like to share with you a short story about how this idea was created…
When I first realised I had lost control of my mind from the awesomely successful mind I previously had. I looked at what was needed to fix it. Very quickly I realised I had to surround myself with the right material and focus purely on becoming a master of myself.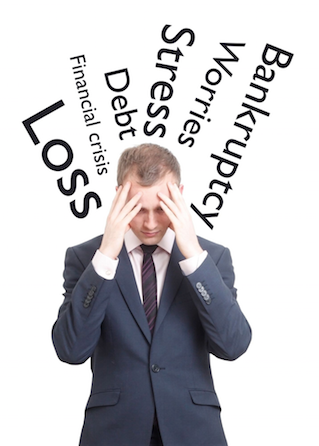 Once I did that, even though I had multiple hardships going on at the time, E.G. I was being made bankrupt. My Dad was going downhill with Alzheimer's fast (he died 12 months later). I lived in Cyprus and needed to move back home. I was losing multiple previously successful businesses all at the same time. I had massive financial problems with my investments too… There was a lot going on – none of it profitable!
But once I focused purely on mastering myself, I was able to deal with all of life's pressures with ease, and attain a state of blissful serenity and actually enjoy watching my financial world slip into the abyss…
Why could I enjoy it?
Because I had fixed my mind, I had mastered myself and I knew my success was no longer uncertain. I was surrounded by failure on all sides, but I knew my success was inevitable… It was certain.
Then I realised that my mind was not static, that even though I had trained my mind to achieve this level of certainty, that life could erode all the work I had done.
So I needed to create a way of maintaining my level of consciousness, to at least the level where I could create my success.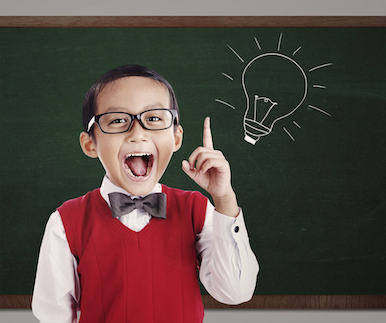 I needed to not only read, write and listen to what I was learning, I also needed to demonstrate it as well. I needed my ways of thinking to stand up to the scrutiny of questioning, and to be able to handle any questions that came up.
I needed to find a way to not get bored of practicing… So that I didn't give up and fail because it just became boring. I had to find how I could always be learning something new from the same material.
I needed to find a way to teach it too… Because teaching is the highest level of learning, so if I wanted total mastery I needed to teach on some level.
When I realised ALL of this was needed to create, almost the impossibility of failure, I looked for ways to make it happen, and then got to work…
The first thing to do was create the system for Structured Thinking, Saltori.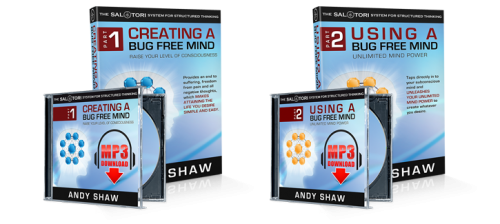 So I began to write Creating A Bug Free Mind… As I went past the end of the book Creating, I realised I was writing two books not one…
A quick phone call to a friend established that Creating was just the first part, which turned on the power of a persons mind. But there was also a second part… Using A Bug Free Mind which was the bit that supercharged their mind power.
Then the next step was to add in the audio recordings. I saw them as useful, but not as powerful as the books. I was wrong, depending on the person they are even more powerful at times.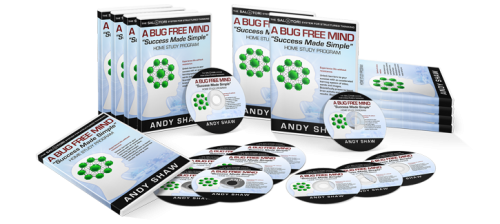 Then after that I saw making the Saltori Video Course as the next most important element, this is the Saltori System that is in the books and audios, but now on video.
However, the videos were to be used differently to the books and audios, to bring in a different dimension of learning and understanding. This was possible because the video course could explain the training in one little bite-sized bit at a time… This would mean a 'way of life' training that could carry people on their journey to success.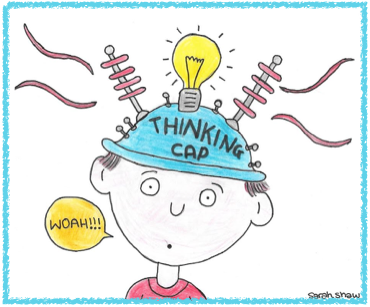 The downside was it wasn't going to be like any other video training course, as the purpose was not to get to the end of the training but to be on the journey always.
Originally I wasn't sure if people would accept this. However, the success the students have from this training has been amazing, and really can't be explained, it has to be experienced.
The pace of the course means a person gets to focus on just two to three parts of the system a week. They can't really rush ahead, and they don't want to, as there's thought needed between each video…
Most people get a lot of 'whoa' moments when doing this training as their level of understanding goes to a depth they have never seen before.
Because the pace is slow and steady wins the race, they do not overwhelm themselves with information. Instead of the normal state of rushing to consume information the student can attain a state of consciousness around a point, which was simply missed before.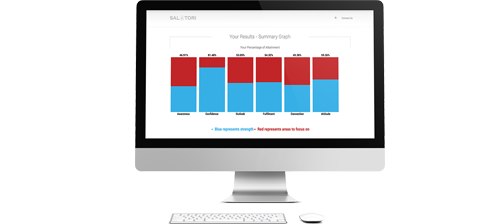 Then comes the demonstration of various techniques to others in daily life. Demonstrating ideas in written form and, discussing through questioning, the various different ways of thinking. 
Practicing the different techniques repeatedly in every area of life, so that without realising it you end up teaching what you know to others, as they come to you because your light shines brightly.
Using all these different learning styles, as a by-product creates understanding, connection, community, and accountability.
Then the ULTIMATE BY-PRODUCT… Is Success.
Consider this for a few seconds if you will…
By applying Saltori in all these ways, can you feel how success becomes almost inevitable and failure almost impossible?
It is why I call this Success Made Certain.
If you are looking to certainly become a master of yourself, then there is nothing more I can do for you than give you the training I developed to master myself, tune my mind and maintain my mind so that I could create success myself.
Here is what is included in Success made Certain: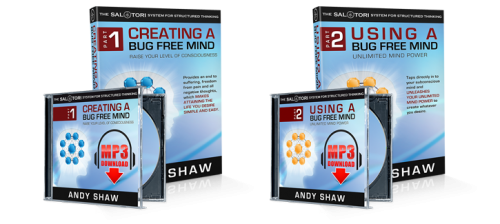 Part 1 & 2 – Creating & Using A Bug Free Mind – Book & Audio. This is the core Saltori training.
You begin with yourself and study the first 5 to 10 chapters by reading and listening. Using the Golden book technique, which is taught in Appendix A of the book, to record the key points.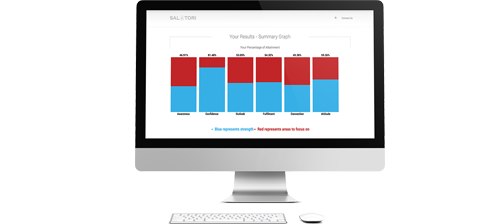 Then you bring in the A Bug Free World Mastermind Community.
I highly recommend you utilise the power of journaling your journey, by adding either daily, or just occasional blog posts when you remember to (remember you only do what feels good – there is no hard and fast way to do any of this!).
I promise you, once you begin this journaling, you will discover a whole different range of elements come into view. As you are bringing them into play, demonstration and by opening discussion… If you do this then at some stage it will turn into teaching too.
The Mastermind Community is one of the most valuable parts of Saltori. However, it is probably the least most valued part by all who have not yet discovered the power of writing something down and putting it out into a safe environment.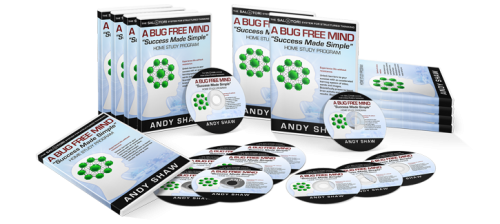 You can begin the video course immediately, at the same time as you begin the book and audio training… However, some prefer to leave it for a few months… Then they get started and realise the power this visual way of learning and thinking brings to the party.
The videos themselves often deliver the training in far more in-depth than either the books or audios can. This is because a line delivered in a certain visual way can impact your mind in a way that enables you to make a connection. Not only that, but the common saying, a picture says a thousand words has a lot to do with it too.
Now when you combine this visual way of learning, together with the consideration notes given with nearly all videos. These notes are designed to re-wire the neural pathways in your mind and actually breakdown previous social conditioning… Then it becomes obvious why this course is loved so much by Saltori students.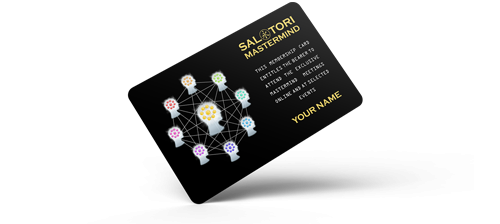 Within the first month you'll get to participate in the Saltori Mastermind, they are monthly and recordings will be available.
The Mastermind is wholly run by students. I keep out of it but I am about to answer any unanswered questions. You may one day choose to be one of the students running a mastermind session, as this will help you with the teaching element of the training.
The Mastermind is all about focusing on one area of the system each month, and discussing and questioning the teachings. It also has one to three students come on to discuss their success with using one or more techniques from that particular part of the system.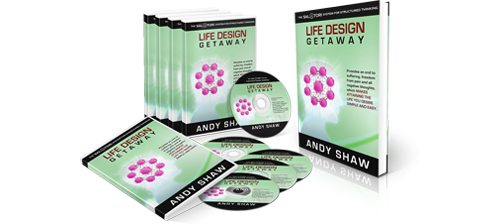 Lastly, and by no means least is probably the single best skill you can learn from me.
Mastery of Life Design equals nothing short of magic. During the various ways of teaching I teach the design process in several different ways, but one of the most powerful ways is when I taught it live at an event.
It brought together a huge range of learning styles and culminated in teaching a skill where in just ten minutes, 65% of the people at the event felt that they had created the impossible with their minds.
The remaining 35% felt that with an hour of training that there was no doubt they could've done so too…
What is so powerful about this is; imagine if you knew you could create the impossible… Then it would be easy and certain that you could create anything!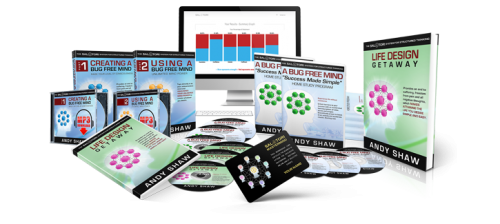 Books and audios – Video course – Community site – LDG –  Mastermind
When you put all this training together you have created exactly the right environment to perfect and maintain your self mastery, you have made your success CERTAIN.
Here's the details of what you get:
> The full A Bug Free Mind Process in 2 books and mp3 Audio Download. These come with a 60 day Guarantee.
> Part 1 – 522 pages – 17 hours plus of recordings by author.
> Part 2 – 378 pages – 13 hours plus of recordings by author.
> Includes lifetime updates on Audios.
> Books dispatched within 24 hours – worldwide delivery available.
> Audio download available immediately.
> Saltori Video Course Part 1 – Creating A Bug Free Mind.
> 276 videos delivered over 730 days.
> Saltori Video Course Part 2 – Using A Bug Free Mind.
> Approximately 170 videos delivered over a further 500 days (approx. 1,230 days when added to Part 1).
> Delivery averaging 2 – 3 videos per week.
> Commenting and questioning available after each video.
> Andy Shaw often answers questions directly – though not always.
> PLEASE NOTE – This part of the video course is not designed to be purchased without having previously purchased Part 1. Delivery of this will begin after delivery of Part 1 has completed. This video program is designed to carry you on your journey; it is not designed to be something that is quickly absorbed.
> A Bug Free World Community Site Access – Lifetime Membership.
> Access to the community of Saltori students from around the world.
> Your own blog, journal.
> Access to the original articles written creating the Structured Thinking Process.
> Unlimited Access to the Circle of Life software tool.
> Access to several hundred private articles written by Andy Shaw.
> Life Design Getaway Seminar Recordings.
> The recording of the live seminar held at South Lodge Hotel UK in April 2014.
> Printable PDF copy of the course notes.
> Online community access with other attendees.
> Commenting and questioning available after each video.
> Saltori Mastermind.
> Lifetime access to the monthly mastermind.
> Lifetime access to the recordings.
> Question and answer discussion group.
> Generally the topic is one of the sections from the Structured Thinking Process – The section will be announced the preceding month and then a discussion will take place between a small group of people including one to three people who have had success using the techniques from that section.

Books and audios – Video course – Community site – LDG –  Mastermind