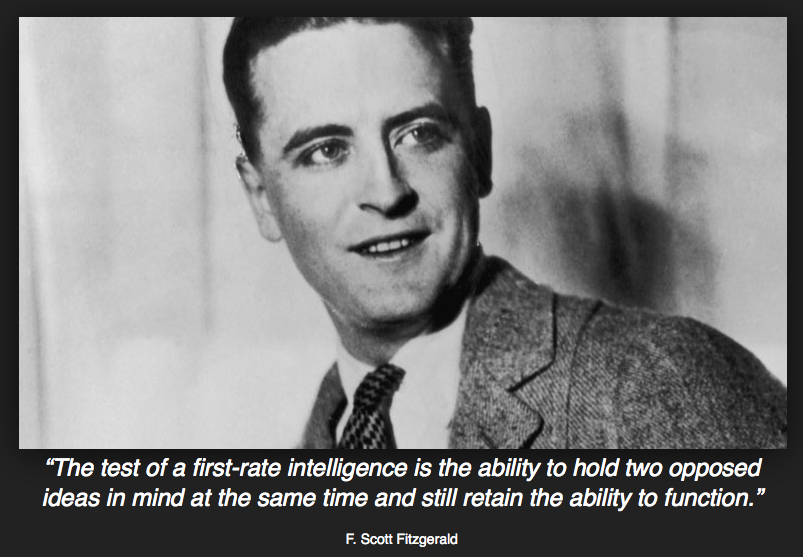 The last few weeks have been a real test for me and my mindset.
Twelve weeks ago I decided to fully research which way to vote in the European Union Referendum being held tomorrow in the UK.
Then four weeks ago I realised that I had become involved as I had, 'picked a side' of the argument. I chose to get involved in the Social Media discussion because I thought after extensive research that it would be irresponsible of me not to.
I could've walked away knowing that there was 'not really that much I could do' or that much I was prepared to do. But I saw an opportunity to do a little bit and I saw injustice, and for the second major time in my life I felt a social responsibility to do something.
So before I started I decided if I was going to venture into this semi-conscious and mainly unconscious world that I would have to keep a close check on myself.
Because being this close could mean slipping back into unconsciousness myself – which obviously is unacceptable!
I would love to say in the hundreds of response comments which I've written and even a few of my posts that my ego never showed up, but I can't. However, when it did I noticed it and quickly shut it down. Leaving me free to carry on without a rear seat driver showing me the wrong way to go.
The other thing I wanted during the process of research and commenting was to remain objective throughout the whole experience, and this was fine up until I had actually reached my decision without realising the answer had become self-evident.
I thought I still had a decision to reach, but I didn't need to as the weight of evidence had already convinced me. This is the exact way to accurately reach a decision when time is not a factor.
Then when I noticed it had happened, I had to rebalance myself, because I was now on one side of the argument. I did this as I wanted to still look at everything, and still look for that elusive piece of evidence to convince me I had made the wrong decision…
This morning a new video came in from a Professor who was an expert on the EU. Which someone had told me they had been convinced by. Quickly my ego showed up to try and convince me to ignore it… Why? As if there was something to be afraid of in looking at another persons opinion… 



My structured thinking quickly reminded me that I am looking for the truth, I am not looking to be right.
So I watched the video without any intention of looking for points to back up my existing conclusion.
What happened after about 7 minutes was I saw the first big mistake in the Professors premise, then another, then another. It was a 24 minute video that had been shared 75,000 times.
Because I had researched I knew enough to take apart this Professor's case. His case was actually fine in most points, except he had missed certain key points off to suit his case, or he simply did not understand them…
Either way, they weren't there, and there omission took his very clever argument apart. I didn't need to do anything as it was self evidently wrong by omission.
F. Scott Fitzgerald said, "The test of a first-rate intelligence is the ability to hold two opposed ideas in mind at the same time and still retain the ability to function."



This is the key thing I have seen missing throughout my entire 12 weeks of research. And after a lot of consideration I think it may well be the greatest barrier to our evolution as a species.
The sooner you can learn to 'just look' without the need to judge, without the need to support your preconceived ideas, then the sooner you can evolve and raise your consciousness to a higher level.



****
The solutions you seek to whatever the problems you have; wait for you when you have raised your level of consciousness to a point where those problems simply can no longer exist.
****
This is the key thing with The Bug Free Mind Process, a way to continually raise your level of consciousness rather than remain trapped at the level you are currently at. Remember from where you are it is almost impossible to see you are there 🙂
The exciting truth is… There is no upper limit on how much better you can learn to think, which is why people go through The Bug Free Mind Process again and again.
To give you something to work on for now if you are not already a Bug Free Mind student…
Consider this…
When faced with something you are unsure about, or want to learn about… As you learn keep asking yourself, "Am I judging this, or am I just looking?"
This very simple thought structure snaps you back to presence and allows you to gather data rather than be dragged into one-sided thinking.
This allows you to hold two or more opposing ideas in your mind at the same time. The more you practice this the smarter you will become!
Your intelligence is not fixed. If it was then I would be a 'C' grade student and not able to take apart the arguments of highly intelligent people. I have learnt this skill through accurate thought and practice.
Your evolution as a person and our evolution as a species is wholly reliant on our ability to think at a higher level… How important that is to you, is your choice entirely.
A final message to my British readers about the EU referendum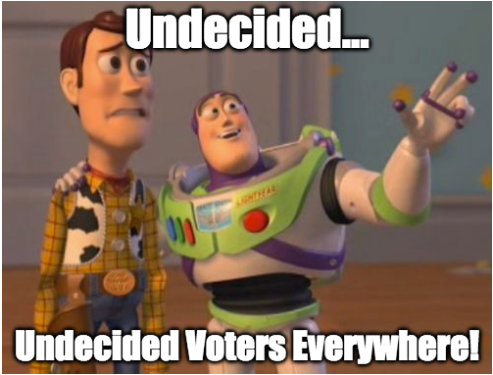 If you have not done your research to the level you now realise was actually needed to make an accurate decision then do not worry about it.
Most of the points being raised have arguers on both sides. The scary reality is that you are not going to find total clarification on all your concerns in the next day or so…
The answer is to become okay with that and accept that the answer will be what the answer will be. I came to that conclusion before I ever began researching. 



Meaning I was detached then, and am still detached now. Don't get me wrong, I can still be very involved, I would love the leave campaign to win!
But I am totally okay if they don't. Because what happens next, is what happens next…
By attaining this state of mind you can watch, engage and enjoy this entertaining time without fear or worry.
To those undecided voters amongst you who would like to know which way to vote then I found there are three very simple questions which will guide you to your inner feelings.



I suggest reading them now and seeing what you think.
Then I suggest enjoying the show that we have going on right now, and then on your way to the polling station I suggest reading them again.
Have fun 🙂 



Best wishes,

Andy


Three simple questions:



1) Do you want Britain to make its own rules? (yes or no?)
2) Do you want Britain to have more control of our own borders? (yes or no?)
3) Do you want Britain to be ruled by our own democratically elected government, or by 27 other countries? (yes or no?)

If you say yes to anyone of them, then vote to leave the EU. 

If you are okay with saying no, then vote to remain.
If this doesn't clarify it for you, then your ego is involved and attempting to prevent you make a simple decision when one is necessary because of the deadline.
The lesson to be learned is…
If I want to make a better decision in future then I should be prepared to do more research. This is not meant to be annoying, merely a statement of reality.
I suggest reading those questions again and you should find you have your answer.