13. How Soon Will It Start To Work?
What will happen is you will see minor changes more or less instantly. This does though depend on where you currently are in your life.
Most experts on this material who have studied a lot of personal development books often feel that it's good material but don't think they are getting much benefit from it. So they more or less speed read through.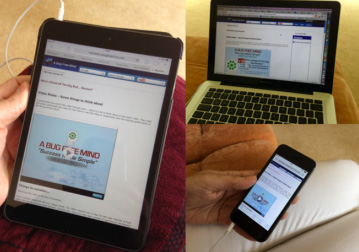 Then at a certain point much later on they usually discover that they only intellectually know the material and so in fact don't really know it at all and come back to the start, having wasted a lot of time!
Most people though see improvements from the first time they begin to read, listen or watch. They also almost immediately get the feeling that they have found what they've been looking for.
All of this enables them to make the transition to this new way of thinking as fast, smooth and easy as possible.
***End of explanations***
I'd just like to say thank you for your interest in the Saltori System for Structured Thinking and for taking the time to read all about it.
I know that you will find what you're looking for when you decide to learn this 'new way of thinking' and I look forward to hearing from you when you tell me how you've raised your level of consciousness and created all sorts of breakthroughs and successes!
Best wishes,
Andy