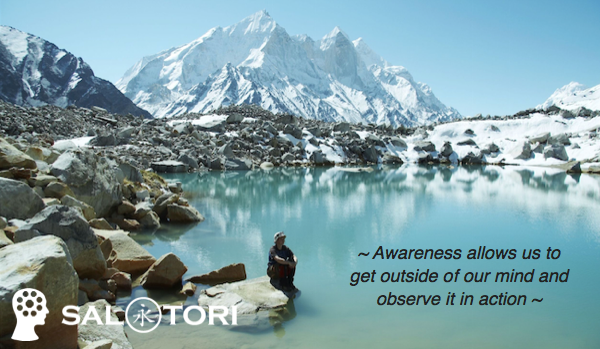 I was recently asked on the site if I could write some more about, 'how to control the emotions to see or hear anything without judgement or emotion.'
So here's a little more on that…
Firstly before this can be achieved with ease you have to be able to switch off your thoughts. If you cannot then all of what I share below will not work. So using the techniques in the early chapters of Creating A Bug Free Mind will teach you the all important control method.
Without this, then when a stray thought wraps you up in fear, worry, doubt etc… Then you are left trapped in a chaotic thought pattern. Whereas when you know how to silence it, you become aware that chaos has begun and you simply silence it to take back control.
So moving on assuming you now have this ability to control your mind, after all it is your mind and you are supposedly the controller of your thoughts…
Consider, if you are not the controller, then do you think it is likely that this is inhibiting your ability to get and lead the life you desire…
If you cannot silence your thoughts and you don't think it's affecting your results in life then good luck with continuing to think that, as you are going to really need a lot of luck to get what you want from life.
I trust now I've once again made it clear about the importance of the ability to silence your thoughts?
Moving on… For real this time 🙂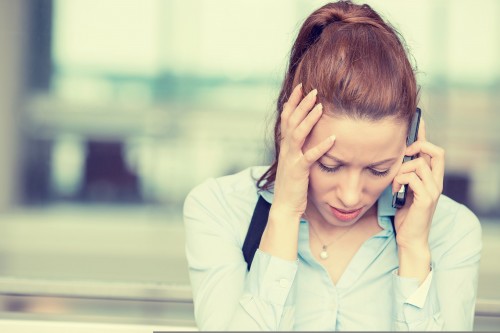 There are times when people can say with or without intention things that can instantly cause us to feel pain, annoyance, anger, frustration as we have all experienced. It can be to do with any number of things…
Maybe the day has had a number of minor problems and then this one tips it way over the edge and chaos now reigns. Or any number of reasons why…
But this sort of thing can only happen when we are not present, as if we are present then it is instantly seen as just data, and no conclusion is drawn as to whether or not it is bad or useful data. When we are present we sit and watch, and are just aware of the data without it causing a reaction in us.
When we are stressed, in a hurry, have been knocked by something else then presence slips away and we are exposed to potential day to day things upsetting our balance.
If that happens then the key is awareness to it and then the quick application of the off-switch to regain control and re-establish balance and presence. Once that has been used then the data can be evaluated without emotional attachment or the need to judge.
If after that your mind is still attempting to force judgement one way, then this itself is a sign to consider it, and give yourself some pattern interrupting questions…
Why am I thinking this person is wrong?
Why am I rushing to judge?
Why do I feel the need to be right?
Why can't I just let what is right become self evident so I do not need to judge?
Then considering your reasons why allows you time to quell the emotional response. From that point more data can be added without the need to judge, and without the need for emotional attachment.
This sounds very 'Vulcan', like you become emotionless to situations. In some cases it's true you do, simply because through presence and awareness you've seen and felt that there is no benefit in you getting involved.
At this point it frees you up from being attached to the need to be right. You stop seeing the person who was initially causing pain as an issue to be resolved. Instead you begin to see them with compassion as you are aware that they are probably unconscious to the pain they were inflicting. And even if they were conscious to it then you feel compassion towards anyone who is so lost as to need to inflict pain…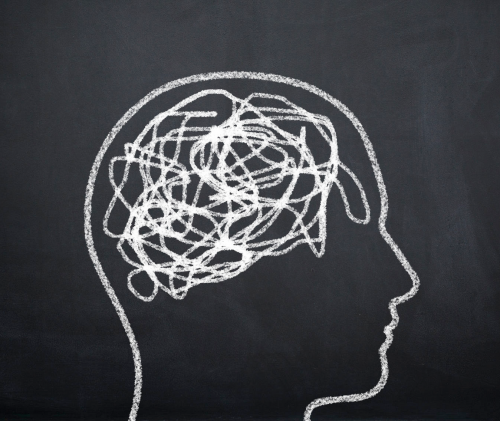 This means over time that you become better and better at avoiding the emotional chaos and the need to judge. You also take more and more steps towards to becoming predominantly present.
This doesn't happen overnight! And if it does happen overnight, then it will almost certainly fool you into thinking you've got it…
No, you temporarily got it. Getting it once, and getting it a few times does not mean you have this ability. It must be practiced for the rest of your life for you to have it.
Currently I have it… This does not mean that one day I will not have lost it. Continuous vigilance is required through structured thought to keep 'having it'.
Personally I have had and continue to have experiences where I do not get sucked in at all in extremely difficult situations, and then over react to tiny insignificant ones.
However, when I catch myself through awareness I am able to stop, silence my thinking (without even thinking about it now), and then order and detachment have been restored and regular life can proceed without the pain. Plus I am grateful that the incident happened to help me get better in this area.
The more you can do this, then the more your consciousness raises.
The answers to your problems lie in achieving a state of mind where your current world problems simply cease to exist. This is what the whole Bug Free Mind Process teaches.
Best wishes,
Andy